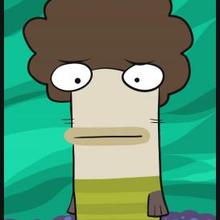 Howdy all, welcome back to another lesson that is going to be on an easy upcoming character from the animated series œFish Hook. I basically uploaded all but one of the main figures from the series, and today I will be showing you "how to draw Oscar", step by step. As I mentioned before, Oscar is the brother of Milo, and good friend of Bea. Together all three fish live their lives in a fish tank that is located in a local pet shop in the human world. Oscar is nothing like his brother Milo, and that is clearly plain to see. Instead of being a spontaneous party animal, Oscar is more reserved, and almost cautious about everything. I wish there was more information that I could talk about on this main star, but unfortunately the series is still in the works, which means finding details on who they are, and what they are like, is almost impossible. Anyways the only thing I can do for you all is teach you "how to draw Oscar", and by the way, he is so much taller and leaner then his brother. I especially like how they gave Oscar somewhat of an afro hairstyle. Well, I guess that is all I have for now or for this description. I will be back in a bit with some other fun stuff for you guys to have a go at. Until then, have a happy drawing day, and be sure to try your best in whatever you do.....
Step 1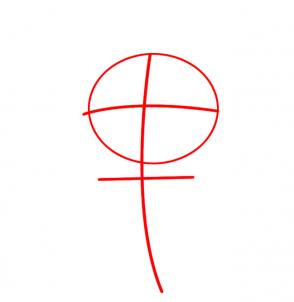 Oscar is going to be very easy to draw. All you have to do is start with a circle for the head, add the facial guidelines, and then end this step by making the body frame line.
Step 2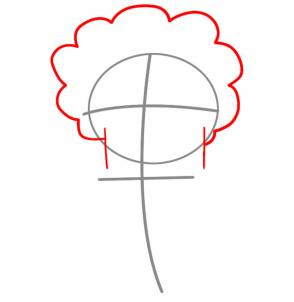 As you may know from the tutorial description, Oscar has a slight afro. You will begin drawing out the outline of his hairdo like you see here, and then the beginning shape of his neck When you are dome, this step should look a little like a broccoli Florette.
Step 3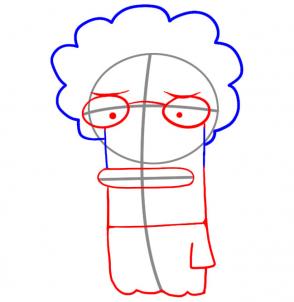 Draw the entire shape of Oscar's body outline, and then add the circles for his eyes and or glasses. Color in the pupils and add the eyebrows. You will then end this step by drawing the collar line for the clothing and then the fin.
Step 4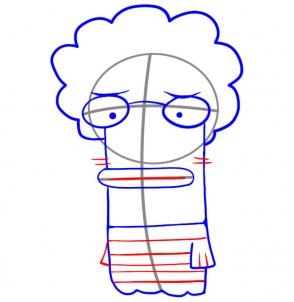 Add some whiskers, and then draw in the mouth line like so. Lastly, draw in the stripes for the clothes, and then add the fin detailing lines. Erase the shapes and lines you drew in step one.
Step 5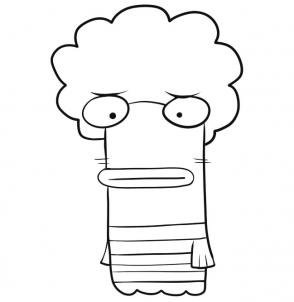 In the end, this is how Oscar comes out looking. All you have to do now is color him in. I hope you liked learning how to draw this Fish Hooks character from the new upcoming Disney Channel cartoon series.

You will find incredible drawing tutorials for kids with step-by-step explanation how to create great drawings. All how to draw tutorials on HelloKids are provided by our partner, Dragoart.com. Pets, Pokémon, fantstic beast and dragons, be sure you will find something to draw on Hellokids!