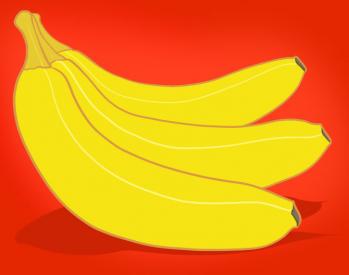 Fruit, fruit, and more fruit, that is what I think of when I look at some of the most colorful pieces of food in existence. I mean think about it, there is actually a piece of food for every color that makes up the rainbow, and the crazy thing is its all natural and produced from our earth. Anything that is not grown from the grown is what you called unnatural, and is usually a product that is artificially made, like low cal sweeteners, soda, and so forth. I wanted to make two tutorials that were based on some of the world's most colorful food. So for my second lesson, I will be showing you œhow to draw bananas, step by step. The banana is a fruit that is native to the tropics of Southeast Asia, but they were first domesticated in Papua New Guinea. Nowadays we usually get our bananas from the tropics, as well as from over one hundred other countries. Like other fruits, the banana has cousins, and their cousins are; the plantain, the red banana, bananitos, and Cavendish bananas. I already have a tutorial on a single banana, but nothing yet on a bundle or a few. If you like drawing fruit, you will love this lesson that will help you œdraw bananas with ease. I have three more submissions coming your way so stick around, and keep busy so you don't miss out on the fun. Adios peeps! ....
Step 1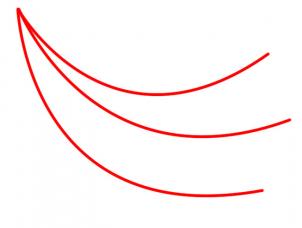 Start the first step by drawing three slightly curved in lines. This is the beginning shape for the bananas.
Step 2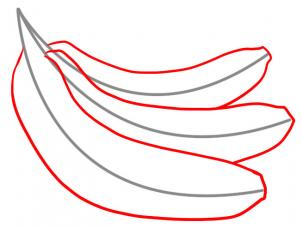 Continue to draw out the shapes of the bananas like you see here until you get them to look like actual bananas. The ends have to have a flat look, and the tops are sort of notched in.
Step 3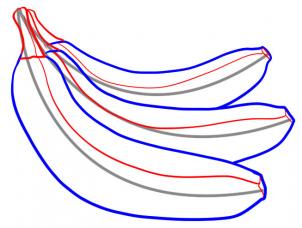 Yes this is already your last drawing step. the final obstacle to complete. All you have to do is draw out the tops of the bananas, and then add that crease lines that actually make the shapes of the fruit. Erase all the lines that you drew in step one.
Step 4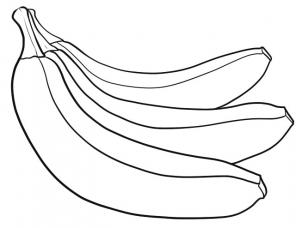 Now that you are all done, your fruit should look like the one you see here. Color them in yellow.

You will find incredible drawing tutorials for kids with step-by-step explanation how to create great drawings. All how to draw tutorials on HelloKids are provided by our partner, Dragoart.com. Pets, Pokémon, fantstic beast and dragons, be sure you will find something to draw on Hellokids!