How to Draw a Wolf for Kids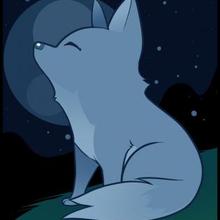 I hope you guys are getting your fill from these really simple lessons that I have been doing lately. I want to say thanks to all of you that put in the requests for me to do some œkids collection stuff, and for my second lesson you will learn "how to draw a wolf for kids", step by step. Now I know for a fact that everyone is going to try out this tutorial because it is on a wolf. Almost all my drawing buddies and friends are in love with the wolf. My little seven year old sister loves wolves and because of that I wanted to make an extremely simple tutorial that will show her "how to draw a wolf for kids". I always catch her drawing on my tablet when I walk in my office, and sometimes I actually have to wait a few hours before she will get off. I have to say, she is way better than I was when I was that age. Anyways, enough about that cute stuff, let me shut up so you can get busy with this lesson on a very easy wolf that you will sure to love. Look for my video on this very same tutorial as well. Bye guys and thanks for viewing.....
Step 1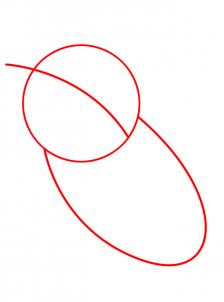 Begin with a circle for the head, and then draw out an oblong shape for the wolf's body. Add one simple facial guideline like so.
Step 2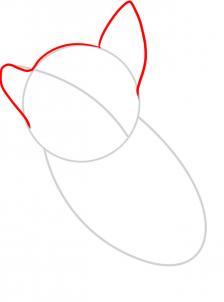 Now here you will begin drawing out the wolf's forehead shape, snout, and ear like so. You're doing great so far so keep up the good work.
Step 3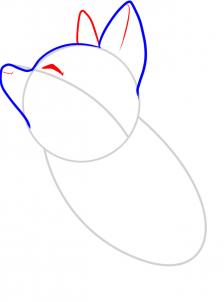 Draw in the small slit for the nose tip, and then draw out a much bolder and thicker line for the eye. Next, draw out the other ear shape, and then add the detailed line for the first ear you drew.
Step 4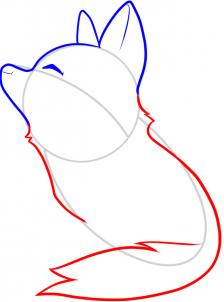 Your wolf for kids is almost done. Now all you have to do is draw out the back of the neck, lining for the back, the busy tail, and then draw in the neck and chest.
Step 5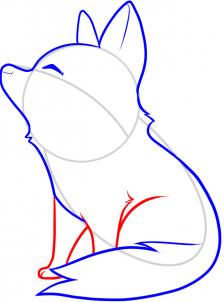 For the last drawing step, all you need to do is draw out the front legs and paws, and then draw out the hind leg that is hidden by the tail. Erase the lines and shapes that you drew in step one to clean up those lines.
Step 6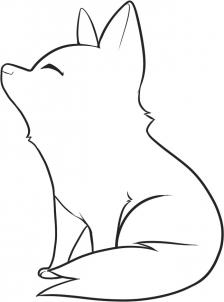 Here is what your adorable little wolf looks like when all is said and done. Now that you are all done, you can color it in, and move onto the next "for kids" tutorial.

You will find incredible drawing tutorials for kids with step-by-step explanation how to create great drawings. All how to draw tutorials on HelloKids are provided by our partner, Dragoart.com. Pets, Pokémon, fantstic beast and dragons, be sure you will find something to draw on Hellokids!
Your comments
2 vote(s) - Average rating 5/5
Friday December, 18, 2015 at 5:37 PM
Awesome!!! i love these drawing lessons! keep the good work up!
Wednesday August, 05, 2015 at 9:43 PM
Awsome !!!! p.s love it
View other comments