How to Draw a Dolphin for Kids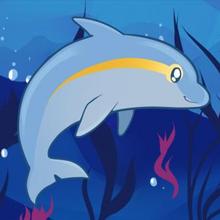 The next lesson I have to add to the collection is going to teach you "how to draw a dolphin for kids", step by step. This tutorial is going to be wicked fun, and wildly entertaining. Even though winter is here, I can still imagine those warm to hot days where all I wanted to do is to go to the beach. Dolphins are one of my favorite sea mammals, and because of this fact I wanted to make a lesson that would show all novice artists and younger teens "how to draw a dolphin for kids". There really isn't all that much complication to drawing this animal which means all you have to do is pick up a pencil, grab a sheet of clean drawing paper, and begin drawing. In the end you should have a pretty cool creation on a dolphin for kids. Thanks guys and come back soon ya hear!....
Step 1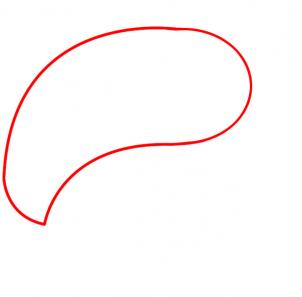 Start by drawing the shape of the dolphins body which looks very much like a large slanted tear drop.
Step 2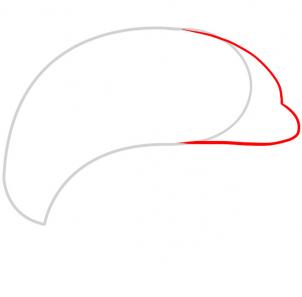 Using the guide, begin drawing out the shape of the dolphin's head, nose, and neck.
Step 3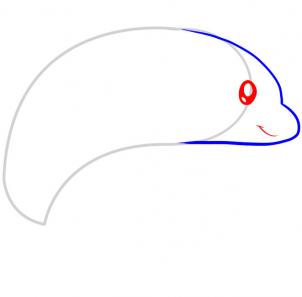 Draw and color in the eyes, and then draw a cute small smile line like so.
Step 4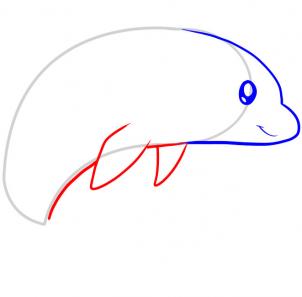 You can now draw out the fins, and more of the dolphins body until the entire underbelly is drawn out.
Step 5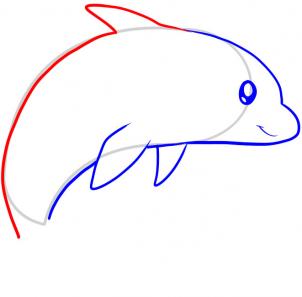 Now start drawing out the dorsal fin, and the back end of the dolphin's body until you get near the end where the tail will be placed.
Step 6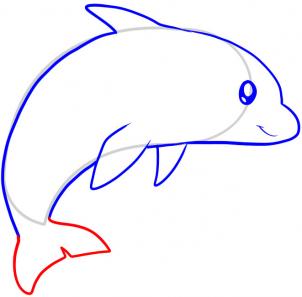 All you need to do now is draw out the tail, and you are all done drawing your dolphin for kids. Don't forget to erase the lines and shapes you drew in step one.
Step 7
Look how easy and cute this water dwelling mammal is. Now you can have even more fun coloring it in. Thanks you guys for joining me with another tutorial in the "for kids" collection.

You will find incredible drawing tutorials for kids with step-by-step explanation how to create great drawings. All how to draw tutorials on HelloKids are provided by our partner, Dragoart.com. Pets, Pokémon, fantstic beast and dragons, be sure you will find something to draw on Hellokids!
Your comments
2 vote(s) - Average rating 4/5
Monday April, 06, 2015 at 08:37 AM
nice
Tuesday December, 02, 2014 at 04:49 AM
I love dolphins they are so cute
View other comments