How to Draw a Fish for Kids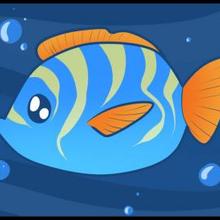 This is the very same lesson that I submitted earlier yesterday which is going to show you "how to draw a fish for kids", step by step. Drawing fish is a fun activity to do because you can actually draw your own fish tank at the tip of your hands. These aquatic animals are one of the most diversified species on the planet because they come in so many different shapes, sizes, and colors. There are salt water fish, and fresh water fish to choose from when buying or drawing a fish for a pet. I had fun with this lesson because the fish came out so cute and very colorful. You will enjoy learning "how to draw a fish for kids", step by step and when you are done, you can color in the fish to your liking. Go crazy and add a bunch of colors and designs. I will be back in a jiff with more drawing fun. Peace out people!....
Step 1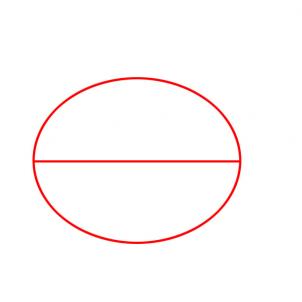 The first step is very simple because all you have to do is draw an egg shape for the fish's entire body frame, and then draw a horizontal line straight through the middle.
Step 2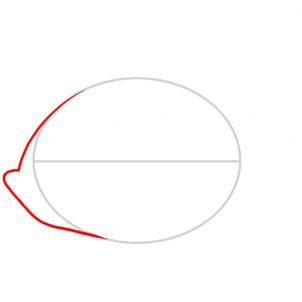 Here you will begin drawing out the front part of the fish's head and mouth.Notice that this fish has an under-bite shaped jaw which is basically the bottom jaw overlapping the upper jaw.
Step 3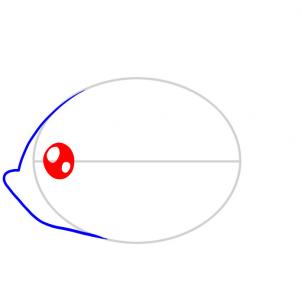 Now draw out and color in a solid colored fish eye like so, and be sure to leave two white spots uncolored.
Step 4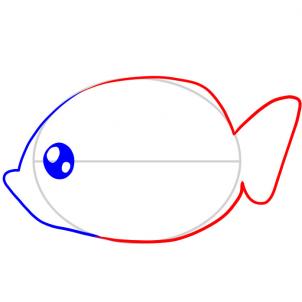 Finish drawing out the shape of the fish's body like so, and you might as well draw in the tail fin too.
Step 5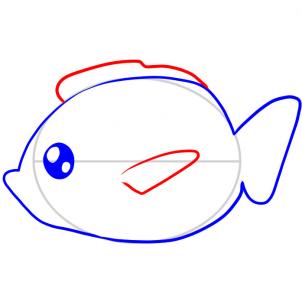 Now all you have to do to make this fish a fish is draw out the dorsal fin, and the pectoral fin like you see here. You can draw these fins in any shape you like.
Step 6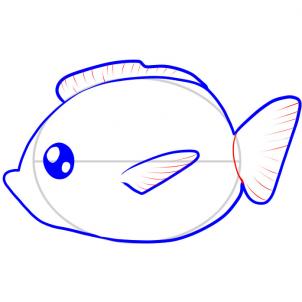 Okay guys, it's time to finish off your fish. Start by adding the rib lines to the dorsal find, pectoral fin, and tail fin like you see here. This is all done for detailing and texture. Erse any visible lines that you don't need to clean up the drawing.
Step 7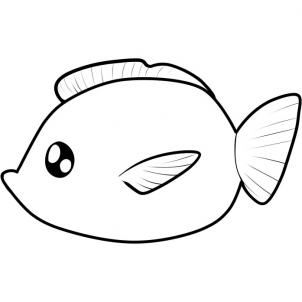 Here is what your fish looks like when you are all done. Now you can go ahead and color it in. Thanks for joining me with this tutorial on how to draw a fish for kids.

You will find incredible drawing tutorials for kids with step-by-step explanation how to create great drawings. All how to draw tutorials on HelloKids are provided by our partner, Dragoart.com. Pets, Pokémon, fantstic beast and dragons, be sure you will find something to draw on Hellokids!