How to Draw a Bunny for Kids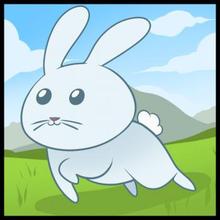 The first thing I want to upload today is a lesson for all you Easter nuts that are expecting a basket or even candy this year. Learning to draw rabbits is not really a hard thing to do, but when you are a novice artist trying to create one of these adorable animals can be challenging. That's why I wanted to make this tutorial on "how to draw a bunny for kids", step by step. It is never boring drawing bunnies, and because Easter is just around the corner, you can decorate the surrounds of the bunny any way you like. If you let your imagination go wild I bet you can think of some pretty cool stuff to add like an Easter basket filled with Easter eggs or candy. You can even add some pretty pastel colors that to brighten up the picture with, or anything else you can think of. Instead of browsing through stock images or photographs, you can create something right from your imagination. Well I will be ejecting myself from this tutorial description now because I have a lot more work to do. Go ahead and have fun with drawing a bunny for kids and be sure to show everyone what you did. Peace out people and have a hopping good time.....
Step 1
Start drawing your bunny by making an egg shape, and then the shape for the body like so. When that is done add in the facial guidelines.
Step 2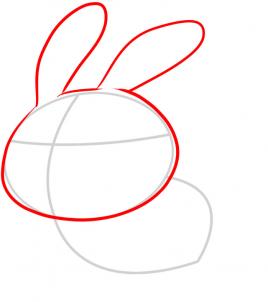 Here all you have to do is thicken the lining you drew for the head in step one, and add ears to the bunny like you see here.
Step 3
Use the facial guidelines to draw in and color the simple shaped eyes, and then draw the small nose, and mouth. Lastly, draw the whiskers, and move to step four.
Step 4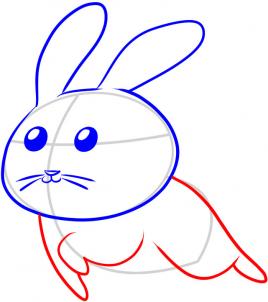 Okay now that the bunny's head is all set, you can start working on getting the body drawn out. Start by making the lining for the back, and then hind leg and foot. Next, draw the two front legs like you see here and move to the last drawing step to finish off your bunny.
Step 5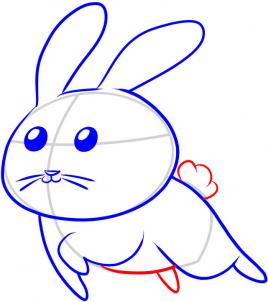 Draw the belly and foot and then sketch out the puffy bunny tail. Erase the lines and shapes that you drew in step one top prepare your bunny for color.
Step 6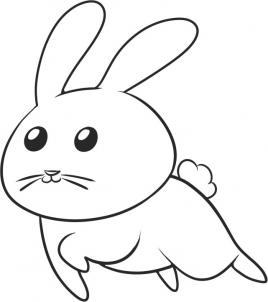 Here is your bunny when you are all done. Now color it in to your liking and even add some of those Easter decoration we talked about in the description. I hope you had fun guys with drawing a bunny for kids.

You will find incredible drawing tutorials for kids with step-by-step explanation how to create great drawings. All how to draw tutorials on HelloKids are provided by our partner, Dragoart.com. Pets, Pokémon, fantstic beast and dragons, be sure you will find something to draw on Hellokids!