How to Draw a Unicorn for Kids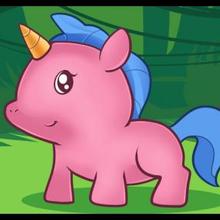 Here's the deal, my little sister wanted me to make her a drawing of a unicorn but she also wanted me to make it so that she would be able to draw it herself as well. Now since I love my lil sis, I had to go ahead and make her a tutorial on "how to draw a unicorn for kids", step by step. This is going to be such an easy and cute lesson to follow and it is also a perfect drawing to do with your friends, family or even just yourself. You can dress up this unicorn in some Easter gear, or you can just make a nice fantasy style background to place her in. If you are a boy and you want to try out this tutorial, all you have to do is color in your unicorn for kids in a boyish shade. The possibilities are endless when it comes to drawing and creating. My little sister was actually able to draw a unicorn all by herself and she was so happy that she finally made something like me. Anyways, it's time for me to get outta here because I'm all done for the day. I will be back tomorrow with some more drawing fun so come back around to Dragoart.com where the fun never ends. Or you can still hang around and try learning how to draw a unicorn for kids too. Whatever you choose is totally up to you. Peace out people!....
Step 1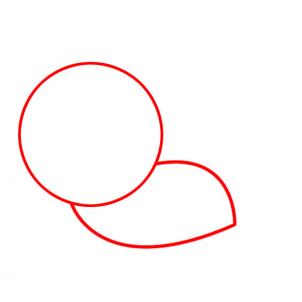 Start by drawing a circle for the head, and then draw out the shape of the body.
Step 2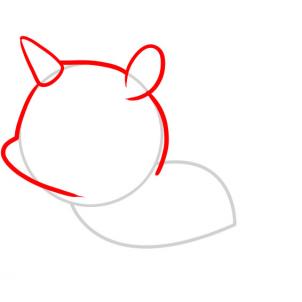 Now you will begin drawing out the actual structure of the unicorn's head and face like you see here, and try not to forget to draw in the ears, and the horn.
Step 3
Draw in a simple looking mane, and then draw out the unicorn's eye, mouth, and nostril holes. You can also add the stripes to the horn, and color in the eye as well as add an eyelash.
Step 4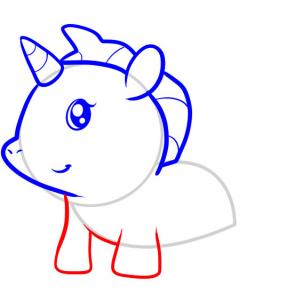 Draw in the two front legs and hooves, and then move to step five where you will be finishing off this unicorn.
Step 5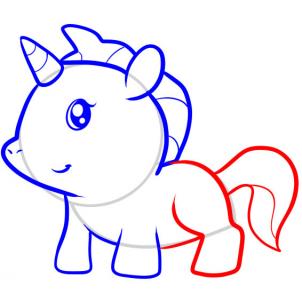 Here it is, the last drawing step. All you have to do now is draw out the rest of the body and then draw out the tail, and hind leg. Erase the lines and shapes that you drew in step one to clean up the drawing.
Step 6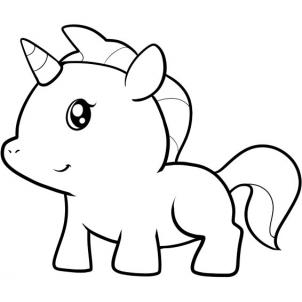 That's it guys, you are all done. Now you can choose your shades to color in your unicorn. I hope you had fun, and he sure that you keep learning some fun new stuff to draw.

You will find incredible drawing tutorials for kids with step-by-step explanation how to create great drawings. All how to draw tutorials on HelloKids are provided by our partner, Dragoart.com. Pets, Pokémon, fantstic beast and dragons, be sure you will find something to draw on Hellokids!