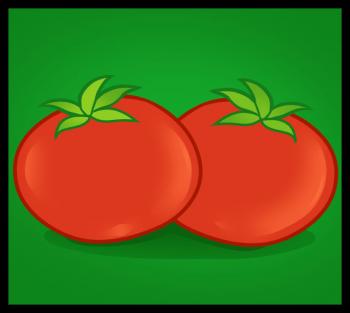 Their plump, their juicy, they come in all different types of colors, shapes, and sizes, and they are packed with a bunch of nutrients. Farming season is now once again upon us and as we speak there are folks out and about starting their veggie gardens and among these folk is my mother. Today I wanted to show you "how to draw tomatoes", step by step and as you can imagine, this is going to be a very simple tutorial to learn from. Tomatoes are round shaped vegetables, and they are loaded with vitamin C. Tomatoes contain lycopene which is a powerful antioxidant and very healthy for you. Anyways, I have to go because I really need to submit two more lessons that I think you might enjoy. There is no need for me to go into details when it comes to talking about tomatoes because everyone knows that tomatoes are great heart and organ healthy food. Adios people and be sure to come back to see what else I got in store for you.....
Step 1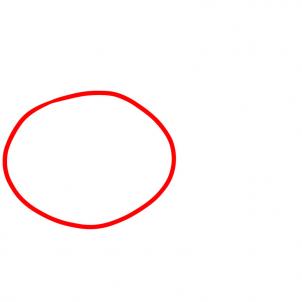 Start with an edgy circle for the first tomato shape.
Step 2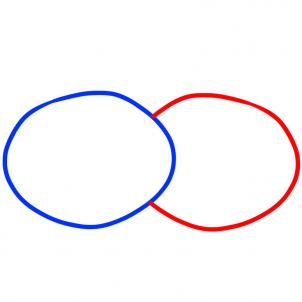 Next, draw out the second tomato the very same way you drew the first one.
Step 3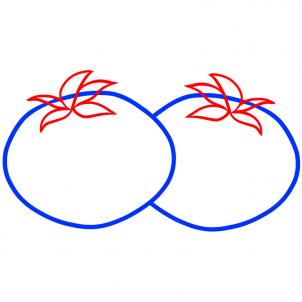 Now all you have to do is draw in the leaves for the tomatoes like you see here and then you are ready to color.
Step 4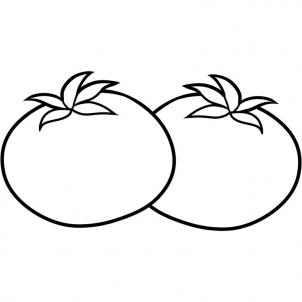 Look how easy this was to draw. Now you can make a bowl of tomato soup. Thanks for joining me guys for this somewhat boring lesson on how to draw tomatoes.

You will find incredible drawing tutorials for kids with step-by-step explanation how to create great drawings. All how to draw tutorials on HelloKids are provided by our partner, Dragoart.com. Pets, Pokémon, fantstic beast and dragons, be sure you will find something to draw on Hellokids!