How to Draw a Panther for Kids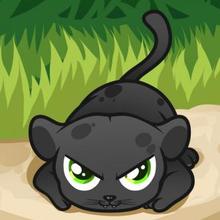 Here is a really cute version of a panther that is on the prowl. I'm trying to keep the momentum going with making and submitting lessons that folks can enjoy because they are so darn easy. Next up I have this adorable tutorial on "how to draw a panther for kids", step by step. This kitty still has spunk and attitude as he sits there crouched down and ready to pounce or play. The panther is a really popular cat from the big cat species. Black panthers have a reputation for being a top design piece for tattoo art as well as pictures, posters, and clothing. I guess it's because they are mean, intimidating, and cool looking. The tutorial is going to be pretty easy to tackle and when you're done you will have an epic drawing of a panther that can be used for anything you like. I hope you enjoy learning "how to draw a panther for kids", and I think that this is going to be a popular tutorial on Dragoart. I mean how can it not, just look at that face that's staring back at you right now. Peace out peeps and remember to rate, comment and fav. ....
Step 1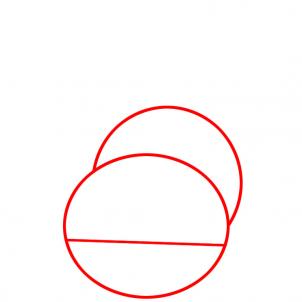 Begin by drawing out the round shape for the head, and then draw out a half mooned shape for the back end of the body. Add one face guide and move along.
Step 2
Now since the head of this panther is in a downward pose, the top of the head should be drawn a bit flatter than normal. Once you sketch out the shape of the head, and face, you can incorporate the rounded ears which are also pulled back. Add some detailing along the sides of the face, and then a indentation on top of the head like so.
Step 3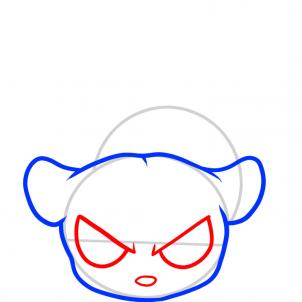 This little kitty is mad or is trying to look mean to scare us off. Draw out the shapes of his eyes, and notice how the top lids are straight. Once that is done draw in his little nose.
Step 4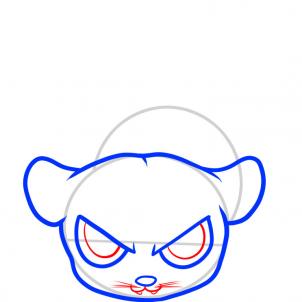 Draw out the eyeballs, and then give this panther some lips, canines or fang like teeth, and then draw in some whiskers.
Step 5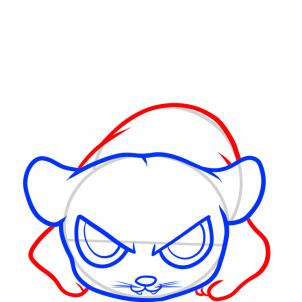 You will now sketch out the body and as you can see it's just like drawing out a rock. Once the back of the panther's body is drawn, you can sketch out the front legs and paws. Don't forget to add those toes.
Step 6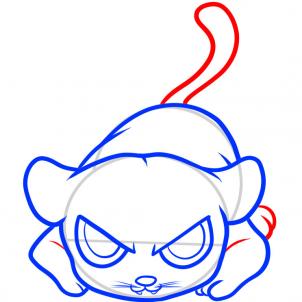 For the final step all that you need to do is draw out the long tail, and then draw out the back paw, toes, and creases or folds between the front legs like you see here. Erase the guides you drew in step one and then you're done.
Step 7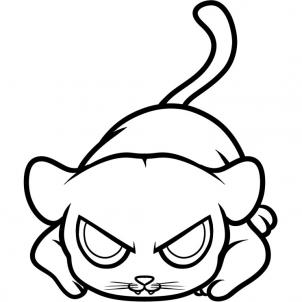 And that's how you draw a panther for kids. See how easy that was. Now you can have a blast coloring in this little guy either black, tan, brown or even white.

You will find incredible drawing tutorials for kids with step-by-step explanation how to create great drawings. All how to draw tutorials on HelloKids are provided by our partner, Dragoart.com. Pets, Pokémon, fantstic beast and dragons, be sure you will find something to draw on Hellokids!