How to Draw Beezy, Beezy, Jimmy Two Shoes
Here is the other bloat from Jimmy Two Shoes that some of you asked for. Here you will follow this tutorial on "how to draw Beezy", step by step. Beezy is a fun character to draw because he is a tall red fella with the attitude and drive to seek out to tackle anything fun. You will often see Beezy on his phone and he even sometimes just sits and eats, or hangs out with his good buddy Jimmy. If there was one thing that you could say about Beezy, it'd have to be that he loves eating to the core. As I mentioned earlier, he is going to be pretty easy to draw. All you have to do is make sure that you follow the steps, and take your time if you feel like it's going to be a difficult challenge. I however will be busy getting the next few lessons ready for you all. Until my return folks, have an awesome and carefree tutorial day. ....
Step 1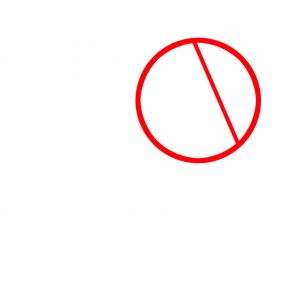 Draw a circle for the head and then add one face guide.
Step 2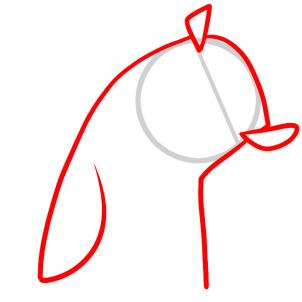 Using the head shape you drew in step one, you can begin drawing out the head shape and the outline of his body. Draw in the nose and ear which actually look more like tabs.
Step 3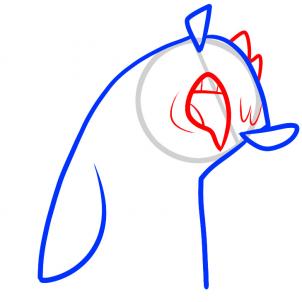 Draw the two horns on the head, and then draw out the shape of the mouth teeth included. Sketch in a bottom lip line, and then draw in his shut eyes which at this time looks like a W.
Step 4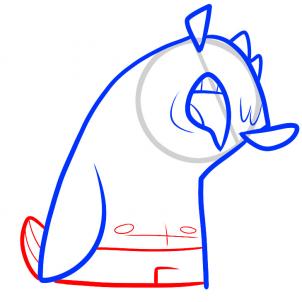 Draw out the bottom half of his body, and then draw in the lining which will end up making shorts. Next, draw the fingers, and then draw the nipples and chest detailing.
Step 5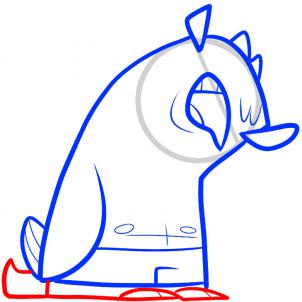 Draw the rest of his legs and then draw out the feet. You will end this step by drawing out the tail, and then start erasing the mistakes and guides that you drew in step one.
Step 6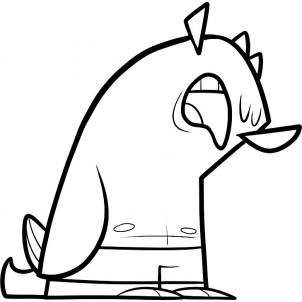 Here is what the drawing looks like when you are all done. Now color him in using a dark red coloring tool like a crayon, pencil, and or marker.

You will find incredible drawing tutorials for kids with step-by-step explanation how to create great drawings. All how to draw tutorials on HelloKids are provided by our partner, Dragoart.com. Pets, Pokémon, fantstic beast and dragons, be sure you will find something to draw on Hellokids!