How to Draw an Angel for Kids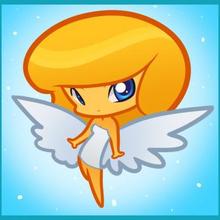 Let me step back for a moment and get this last easy lesson out of the way. I wanted to submit another tutorial that could show novice artists "how to draw an angel for kids", step by step. Angels are very popular figures to draw and when you don't know how to make one well enough to give the drawing to someone else, you might start feeling low. When I received a request to make a really easy angel, I knew that I needed to make a tutorial on an angel and place it in the for kids section. This is going to be such a simple angel to recreate, and the best part is about the design is, she is super pretty, and even cuter when colored in. There are only a handful of steps which means you will have a blast as you tackle this lesson on drawing an angel for kids. That is basically all I have to say about this submission, I have to get busy working on some other stuff so you can either hang around here, or come back in a few. Adios people and peace out!....
Step 1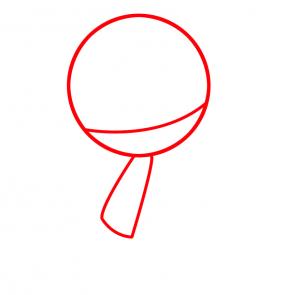 Make a big circle for the head and then draw in a small body shape like so. Add one face guide and move along.
Step 2
Sketch out the small shape of the angel's face, and then draw in the hairline which is pretty wide and parted.
Step 3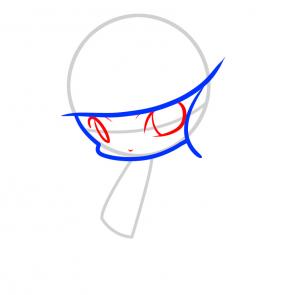 Here you will draw in the large shaped eyes, and then draw in the eyeballs. When that is done add the brows, and then a dash for the mouth.
Step 4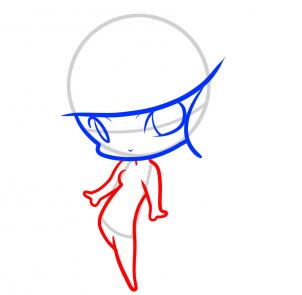 Now that the face is all drawn, you can begin drawing out the entire body. Start at the neck, and then naturally work your way down. The legs form in a spear or point and then draw out the hands.
Step 5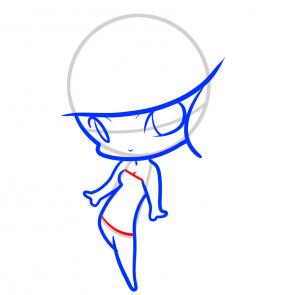 Draw the line for the collar, and then draw in the line for the skirt or dress.
Step 6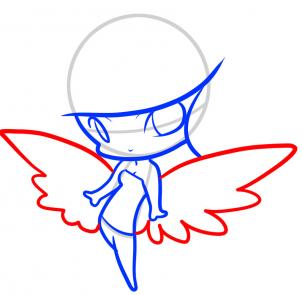 Okay guys you are almost done. Draw out the widespread wings and then draw in the pretty feather edging like so.
Step 7
For the last step all you have to do is draw out the rest of the hair, and then erase the lines and shapes that you drew in step one.
Step 8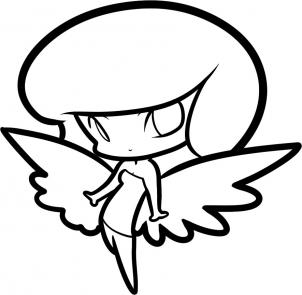 Color in your new angel and then you have really finished this drawing on how to draw an angel for kids.

You will find incredible drawing tutorials for kids with step-by-step explanation how to create great drawings. All how to draw tutorials on HelloKids are provided by our partner, Dragoart.com. Pets, Pokémon, fantstic beast and dragons, be sure you will find something to draw on Hellokids!