How to Draw a Dwarf for Kids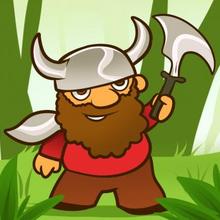 The next four lessons are going to be going in the ˜for kids' section. I have received so many requests for these animals and figures and since it has been asked of me more than once, I will fill a need today. I'm going to begin with showing you guys "how to draw a dwarf for kids", step by step. This is a really popular fantasy figure from lore, and as you know dwarves is almost always written into stories that features unicorns, wizards, and trolls. I know that many of you have a hard time when it comes to drawing fantasy creatures and beings. That is why I made sure to create a lesson that was not only easy enough for everyone to try, but also cute enough to tackle. I think you will find that drawing a dwarf for kids is going to be a fun experience. I suggest that everyone try out this submission even if you already know how to draw a dwarf. That's about it guys, I have to get moving if I want to get the rest of my lessons up before days end. Peace out and enjoy your drawing day!....
Step 1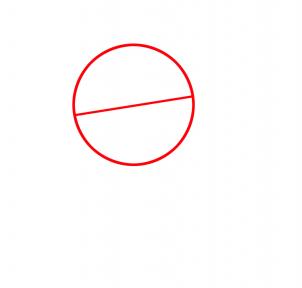 Start with a circle for the head and then draw in a face guide.
Step 2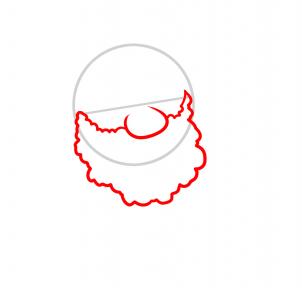 Draw out the big fat nose like so, and then sketch out the crimped, curly beard. At this point your dwarf looks a little like Santa.
Step 3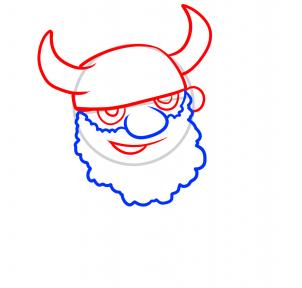 To shape out the top of the head, all you have to do is draw out the viking style hat and be sure to add those horns. Draw in the eyes, and then the pupils, and then give this dwarf a smiling mouth.
Step 4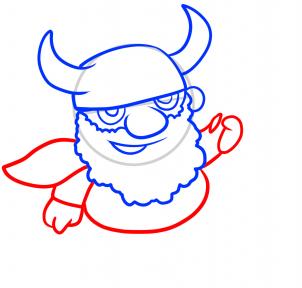 Draw out the arms and then the upper part of the body, and then draw in the hands and cape.
Step 5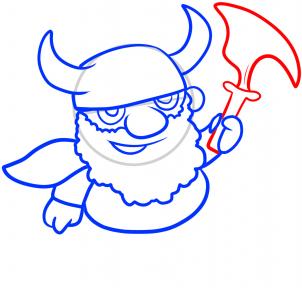 All you need to do here is draw out the battle ax which is in a very simple form. Once you have finished you can proceed onto the last drawing step.
Step 6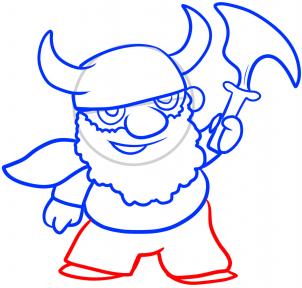 Draw in the stubby legs and then draw the feet or shoes. Erase the lines and shapes that you drew in step one for clean up and color preparation.
Step 7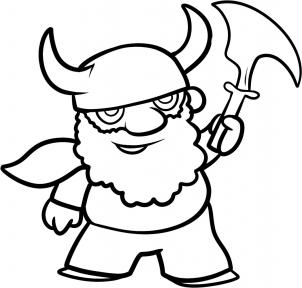 Look how adorable and awesome this dwarf came out looking. No you have a wonderful drawing of yet another fantasy based person. I hope you had fun ya'll.

You will find incredible drawing tutorials for kids with step-by-step explanation how to create great drawings. All how to draw tutorials on HelloKids are provided by our partner, Dragoart.com. Pets, Pokémon, fantstic beast and dragons, be sure you will find something to draw on Hellokids!