How to Draw a Castle for Kids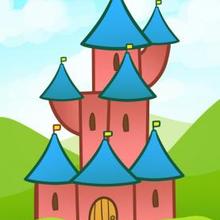 There is so many things to draw¦yeah right! I have drawn so much stuff over time; it's almost too hard to even use my brain to think of something else to draw. I often just fill requests, but once in a while I will feel inspirational and do stuff that I like doing. This tutorial is going out to my eight year old sister. She wanted me to make yet another ˜for kids' lesson and this time it's on "how to draw a castle for kids", step by step. She wanted a pretty castle that had lots of rooms and windows. She is making a huge drawing of a fantasy kingdom that is filled with all the fantasy characters in the fantasy for kids section. The sketch came out cute, and simple enough for anyone to tackle. I'm sure that you will enjoy tackling a task that will enable you to draw a castle once and for all. Adios people, and peace out!....
Step 1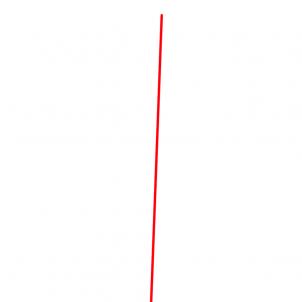 Draw a slightly slanted vertical line for the center guide of the castle structure.
Step 2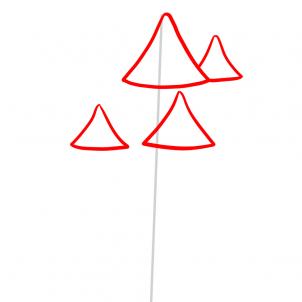 Next, draw four triangular shaped roof tops that sort of look like stubby cones.
Step 3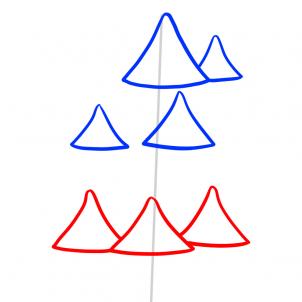 Draw three more of those same shapes for the lower level roof tops like so, and then move to step four.
Step 4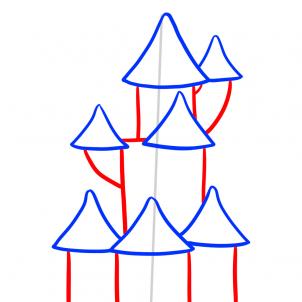 Next, draw out the cylinder shapes that make up the design and structure for the castle. This is very simple to complete, just start at the bottom and work your way up.
Step 5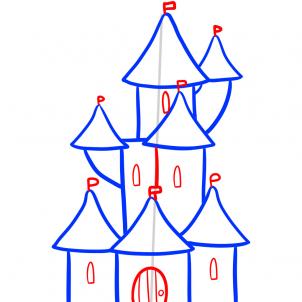 Lastly, draw in the small oval shaped windows, and then draw in the front door. Draw in some flags on the tip of each roof top and then erase the lines and shapes you drew in step one.
Step 6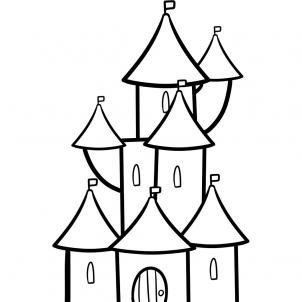 Here is what the drawing looks like now that you are all done. Color in your castle when you are done and be sure to be creative with the shades.

You will find incredible drawing tutorials for kids with step-by-step explanation how to create great drawings. All how to draw tutorials on HelloKids are provided by our partner, Dragoart.com. Pets, Pokémon, fantstic beast and dragons, be sure you will find something to draw on Hellokids!