Learn how to draw a zebra of your very own.
---
You will need:
- Pencil
- Pen
- Eraser
- Paper
- Colored pencils or crayons
Tips : Use lightly sketched pencil lines first for the structure. After, use a pen to draw in the final lines. When you're finished, erase the underlying pencil lines to reveal your drawing. Then - color it!
---
| | |
| --- | --- |
| | Each zebra has its own unique pattern of those distinctive stripes. If a zebra is picked out of a herd by a predator, its main defense, after runninf, is a few powerful kicks with its hind legs. |
---
Let's start! Follow step by step our easy indications below !
STEP 1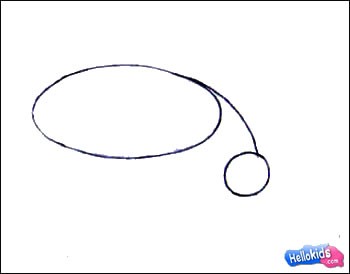 STEP 2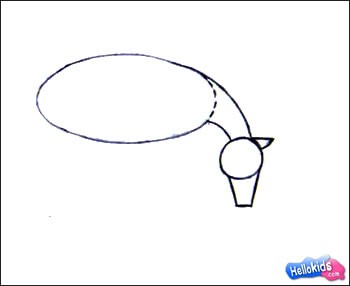 STEP 3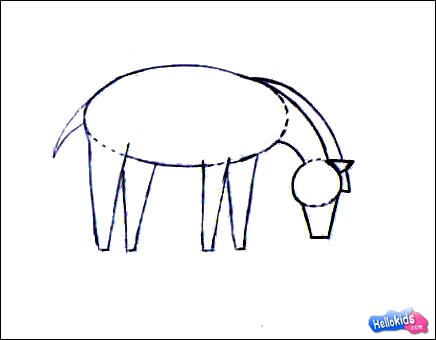 STEP 4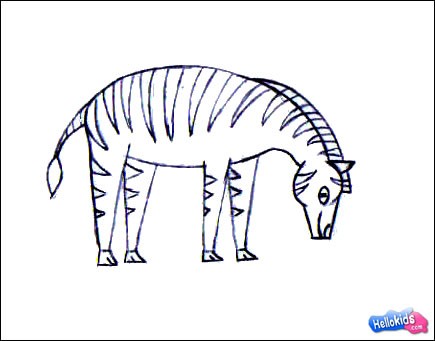 Color it with the colors of your imagination.
---

Here is a drawing of a zebra made by Jenny! Send us yours: support@hellokids.com !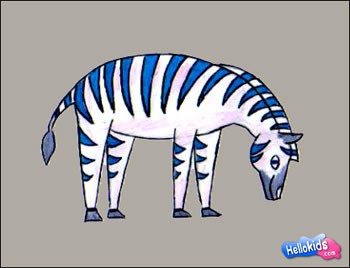 Find out all our videos, Join Hellokids YouTube Channel: 
HelloKids-us
---
Your comments
4 vote(s) - Average rating 4.5/5
Monday March, 30, 2015 at 9:13 PM
it is very lovely lol !!!!!!!!!!!!!!!!
Monday February, 23, 2015 at 11:02 PM
Yes!
Wednesday October, 29, 2014 at 11:11 AM
lovely
Friday September, 19, 2014 at 02:01 AM
superb and a elited page
View other comments