How to draw a Valentine Heart
Learn how to draw this cute Valentine Heart for your love person of your very own.
---
You will need:
- Pencil
- Pen
- Eraser
- Paper
- Colored pencils or crayons
- Ruler (suggested)


Jeff's Tips & Ideas : Use lightly sketched pencil lines first for the structure. After, use a pen to draw in the final lines. When you're finished, erase the underlying pencil lines to reveal your drawing. Then - color it!
---
Let's start! Follow step by step our easy indications below !
STEP 1
Begin with a simple oval - centered over a cross.  This helps to establish symmetry and proportion ahead of time.  Although - don't aim for perfection.  Just remember... you can either sketch or visualize (mentally) this arrangement of shapes ahead of time to help you with the structure.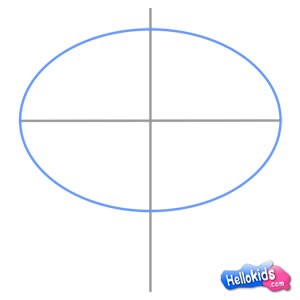 STEP 2
Draw one side of the heart.  Notice how it 'arcs' in relation to the oval.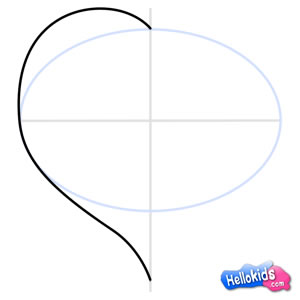 STEP 3
Draw the other side.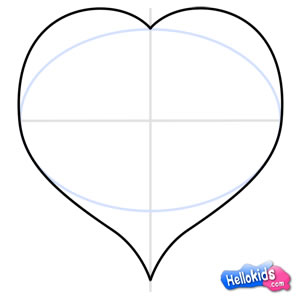 STEP 4
Give your heart a cute little face.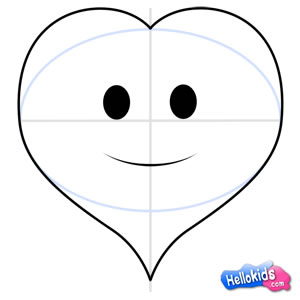 STEP 5
Complete the face.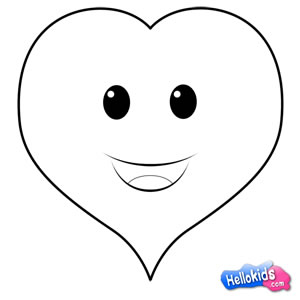 Add some color and you're ready to apply your new design to a card!  Hope you had fun.  :-)
---
Here is a drawing of a cute Valentine Heart made by Jeff Scarterfield ! For more lessons by Jeff, check out his website at How-to-Draw-Cartoons-Online.com.

Happy Drawing! :-)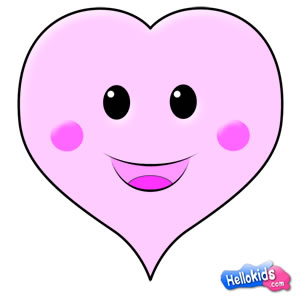 Your comments
8 vote(s) - Average rating 4.3/5
Thursday August, 13, 2015 at 6:51 PM
Very nice
Friday May, 08, 2015 at 11:06 PM
nice!!!
Friday May, 08, 2015 at 11:04 PM
sooooooooooooooooooooo cute!
Saturday January, 24, 2015 at 6:06 PM
Nice and cute
Tuesday December, 16, 2014 at 12:10 PM
I markayla Williams I think that it was really cool I think that kids will love to draw those hearts on Valentine's day I will give u 6 stars your goal was to get 6 stars fabulous
Saturday November, 15, 2014 at 02:19 AM
I like it so much
Monday October, 13, 2014 at 6:03 PM
I love it
Monday October, 13, 2014 at 5:50 PM
I love this art:)
View other comments