Learn how to draw this little snail of your very own.
---
You will need:
- Pencil
- Pen
- Eraser
- Paper
- Colored pencils or crayons
- Ruler (suggested)
Jeff's Tips & Ideas : Use lightly sketched pencil lines first for the structure. After, use a pen to draw in the final lines. When you're finished, erase the underlying pencil lines to reveal your drawing. Then - color it!
---
Let's start! Follow step by step our easy indications below !
STEP 1
Begin with a circle and a line.  As always... nice and easy.  :-)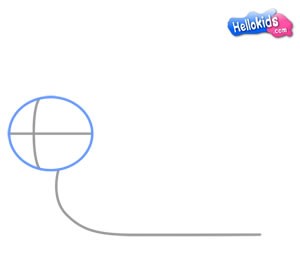 STEP 2
Got the first part done?  Great!... Next - add a bigger circle for its shell.  Keep your lines nice and light OR... use this step as a simple tool to help you visualize what you're going to be drawing next.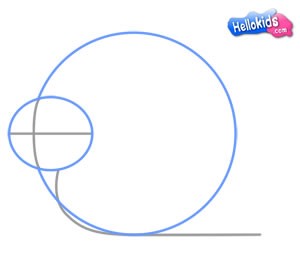 STEP 3
Mark off the eyes with a couple ovals.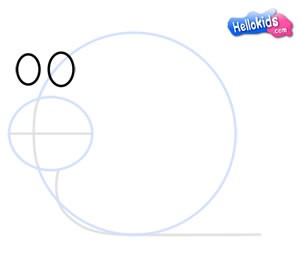 STEP 4
And then, bring the eyes into view with some detailed lines.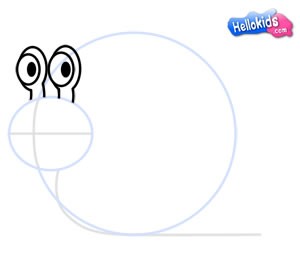 STEP 5
Draw the form of the face/head... use the circle to help maintain proportion.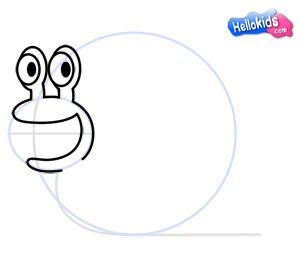 STEP 6
Now it's down to where the neck connects (enters) the shell.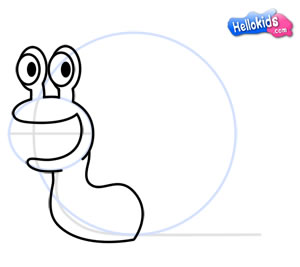 STEP 7
And speaking of 'shell'...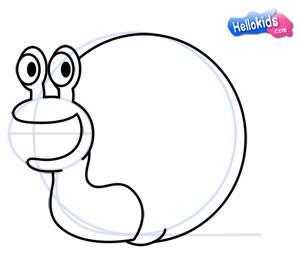 STEP 8
Add a 'spiral' (get creative here!) - and then... a tail.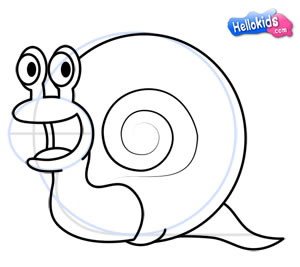 When all is said and drawn - you've got yourself a cute & colored cartoon snail.  Hope you had fun!
---
Here is a drawing of a cute snail made by Jeff Scarterfield ! For more lessons by Jeff, check out his website at How-to-Draw-Cartoons-Online.com.
Happy Drawing! :-)