Learn how to draw your very own hen.
---
You will need:
- Pencil
- Pen
- Eraser
- Paper
- Colored pencils or crayons
Tips : Use lightly sketched pencil lines first for the structure. After, use a pen to draw in the final lines. When you're finished, erase the underlying pencil lines to reveal your drawing. Then - color it!
---
| | |
| --- | --- |
| | Female chickens are known as hens. Young females are known as pullets. Chickens can make loving and gentle companion animals. Chickens are omnivores and will feed on small seeds, herbs and leaves, grubs, insects and even small mammals if they can get them. |
---

Let's start! Follow step by step our easy indications below !
STEP 1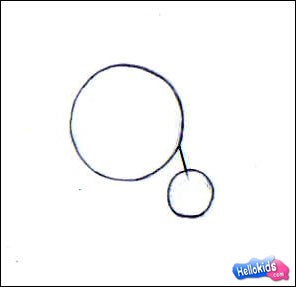 STEP 2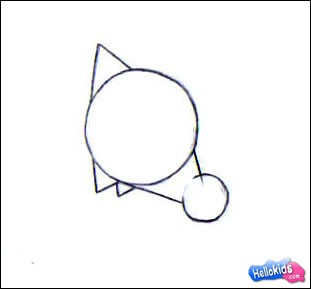 STEP 3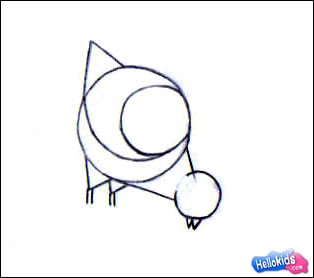 STEP 4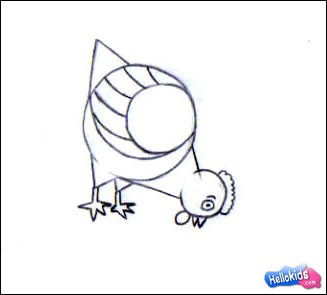 Color it with the colors of your imagination.
---

Here is a hen drawing made by Tom! Send us yours !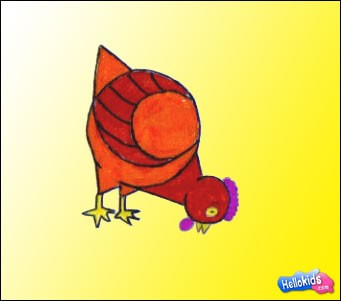 Your comments
3 vote(s) - Average rating 4.7/5
Tuesday February, 03, 2015 at 6:45 PM
I like to draw this picture Because it is easy.
Tuesday December, 02, 2014 at 7:58 PM
it is fun .
Sunday November, 02, 2014 at 12:25 PM
I love this
View other comments