In this lesson, learn how to draw a cute dog.
---
You will need:
- Pencil
- Pen
- Eraser
- Paper
- Colored pencils or crayons
Tips : Use lightly sketched pencil lines first for the structure. After, use a pen to draw in the final lines. When you're finished, erase the underlying pencil lines to reveal your drawing. Then - color it!
---
| | |
| --- | --- |
| | Dogs are able to hear sounds that we cannot. A dog can hear sounds 250 yards away. A dog can recognize moving objects nearly half a mile away. It is a myth that dogs see a black and white world. Dogs see in color, but not the same way that we do. They can see bluish and greenish shades but not reddish ones. |
---

Let's start! Follow step by step our easy indications below !
STEP 1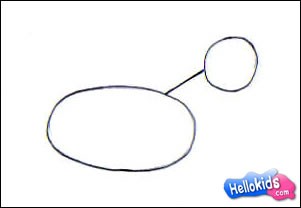 STEP 2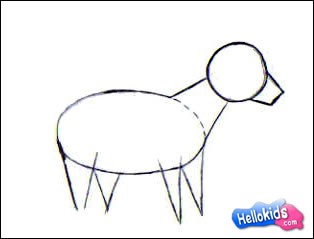 STEP 3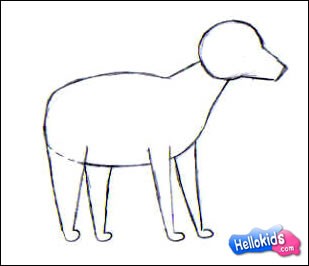 STEP 4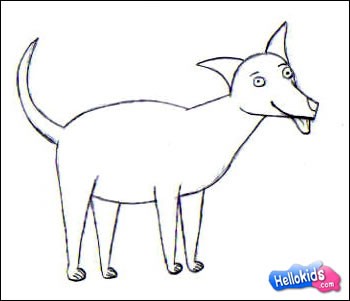 Color it with the colors of your imagination.
---

Here is a drawing of a dog made by Jenny ! Send us yours: support@hellokids.com !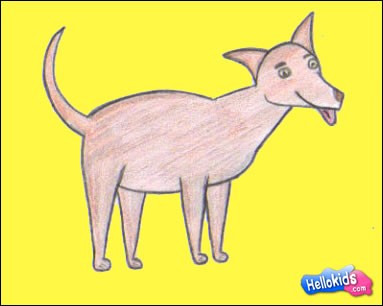 Your comments
3 vote(s) - Average rating 4/5
Wednesday February, 24, 2016 at 5:19 PM
WOW!!!!!!This is what I call art.It helped me sooooo much
Saturday April, 04, 2015 at 03:41 AM
Looks like a bear
Wednesday February, 25, 2015 at 2:22 PM
Cool
View other comments