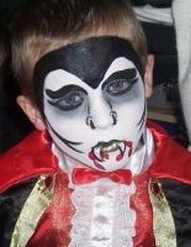 To look like a blood-sucking vampire, paint your face completely white (the paler, the better!) and smudge black eye shadow around your eyes.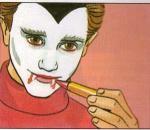 Draw in sharp eyebrows, use red lipstick to drip fake blood from the edges of your mouth and add fangs, which you can buy at any costume store.
Finally, slick back your hair with gel and draw on a widow's peak using black eyeliner.