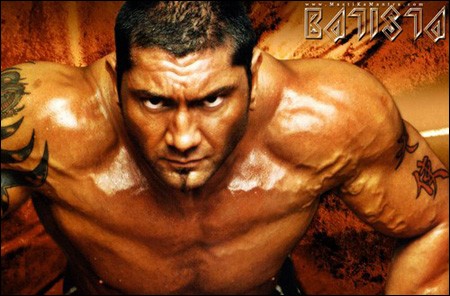 Professional wrestling is a non-competitive professional sport, where matches are prearranged by the promotion's booking staff. Pro wrestling is an athletic performing art, containing strong elements of catch wrestling, mock combat and theatre.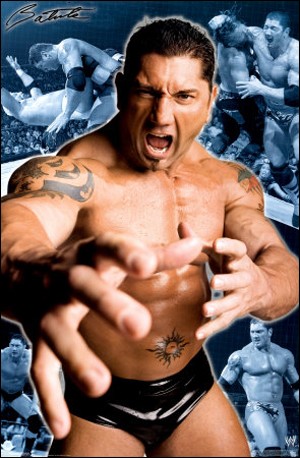 It has origins in carnival sideshows and music halls in the late 19th century as part of displays of athletics and strength. Modern professional wrestling usually features striking and grappling techniques, which are modeled after diverse sets of wrestling and pugilistic styles from around the world.
Professional wrestling has become a pervasive form of entertainment especially in Japan and North American countries. In Brazil, it was very popular from the 1960s to the early 1980s, where it was called Telecatch. High-profile figures in the sport often become cultural icons in their native or adopted home countries.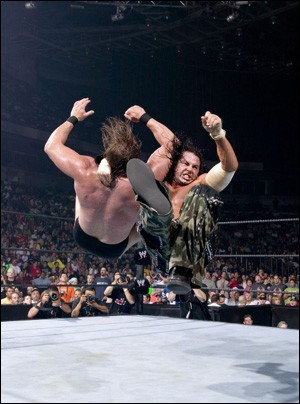 The nature of professional wrestling is only one of the many differences it has with traditional wrestling. There is no governing authority for professional wrestling rules, although there is a general standard which has developed. Each promotion has their own variation, but all are similar enough to avoid confusion.
Matches are held between two or more sides. Each corner may consist of one wrestler, or a team of two or more. Most team matches are governed by tag team rules. Other matches are free-for-alls, with multiple combatants but no teams. In all variants, there can be only one winning team or wrestler.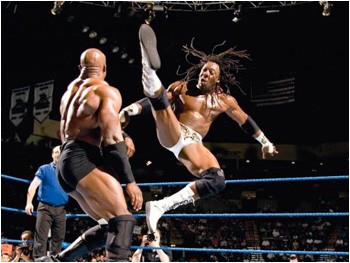 Ways to Win
Pinfall
In order to score by pinfall, a wrestler must pin both his opponent's shoulders against the mat while the referee slaps the mat three times.
Submission
To score by submission, the wrestler must make his opponent give up, usually, but not necessarily, by putting him in a submission hold.
Countout
A countout happens when a wrestler is out of the ring long enough for the referee to count to ten (or twenty), and thus disqualified.
Disqualification
Disqualification from a match is called for a number of reasons: Performing any illegal holds or maneuvers, Attacking an opponent's eye, Striking an opponent with a foreign object, Pulling an opponent's mask off during a match, Throwing your opponent over the top rope...
Draw
A professional wrestling match can end in a draw. A draw occurs if both opponents are simultaneously disqualified, neither opponent is able to answer a ten-count, or both opponents simultaneously win the match.

No contest
A wrestling match may be declared a No Contest if the winning conditions are unable to occur.
---

Most wrestlers portray character roles, sometimes with personalities wildly different from their own. In lucha libre, many characters wear masks, adopting a secret identity akin to a superhero.
Typically, matches are staged between a protagonist (historically an audience favorite, known as a face, or "the good guy") and an antagonist (historically a villain with arrogance, a tendency to break rules, or other unlikable qualities, called a heel). In recent years, however, Antiheros have also become prominent in professional wrestling. There is also a less common role of a "tweener", who is neither fully face nor fully heel yet able to play either role effectively.
Famous REY MYSTERIO, BATISTA and JOHN CENA are the « TOP FACE »!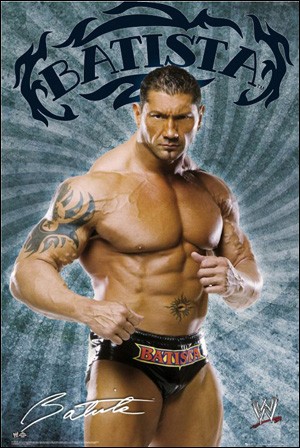 BATISTA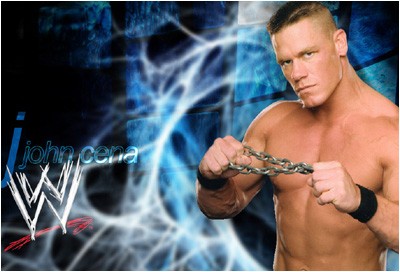 JOHN CENA
KOFI KINGSTON or R-TRUTH are the « FACE ».
JOHN MORRISON and THE BOOGEYMAN are the « TWEENER ».
SHELTON BENJAMIN, CHAVO GUERRERO and MARK HENRY are the « HEEL ».
THE BIG SHOW and RANDY ORTON are the « TOP HEEL ».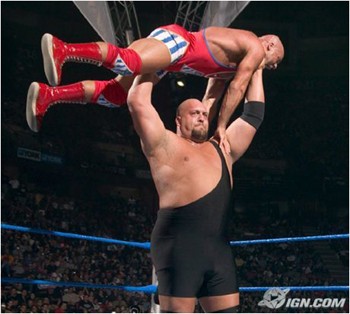 THE BIG SHOW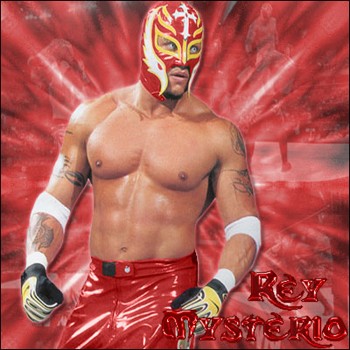 REY MYSTERIO
---
CLICK HERE TO FIND OUT ALL THE WRESTLING COLORING PAGES !!