Material required:

- soft but firm paint brushes
- red, white & black paint
- soft sponge
---

Step 1
Starting with a clean, dry face, sponge or paint the white paint all over face, avoiding the eye area and allow to dry.
Step 2
Paint the black spots on the face with black and let it dry.
Step 3
Use red and black paint and a liner brush to add mouth and the tongue, eye brows, whiskers. Also paint the tip of the nose black too.
---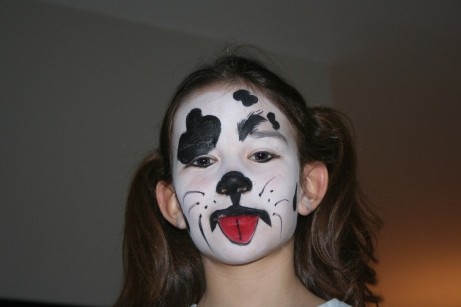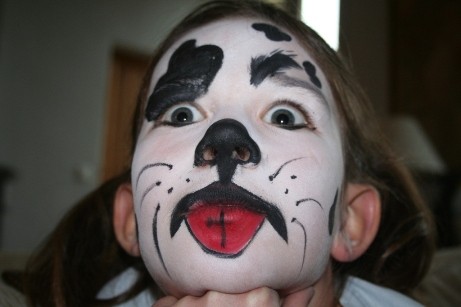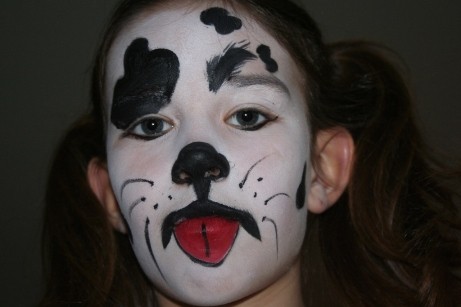 Find out all our videos, Join Hellokids YouTube Channel: 
HelloKids-us
---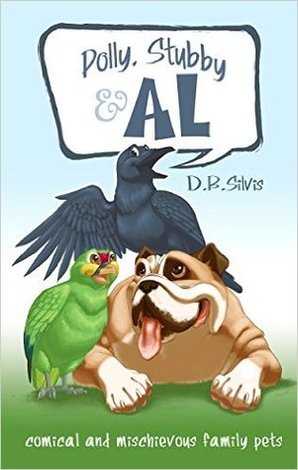 Polly, Stubby & AL
A children's book about comical and mischievous pets written by D.B. Silvis .  Polly, Stubby & Al A funny and heartwarming story. The family pets, Polly a multi-colored talking parrot, and Stubby a bowlegged English ...
Read More ...