Material required:

- soft but firm paint brushes
- red, white & black paint
- soft sponge
---

Step 1
Starting with a clean, dry face, sponge or paint the white paint all over face, avoiding the eye area and allow to dry.
Step 2
Paint the black spots on the face with black and let it dry.
Step 3
Use red and black paint and a liner brush to add mouth and the tongue, eye brows, whiskers. Also paint the tip of the nose black too.
---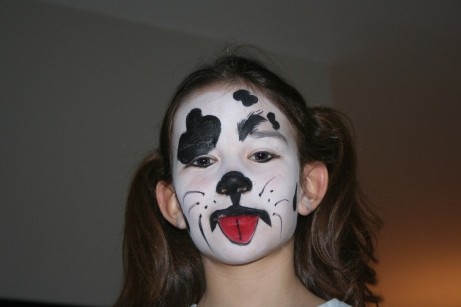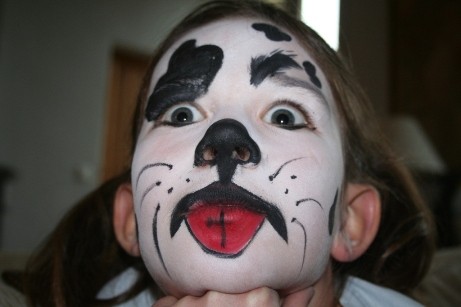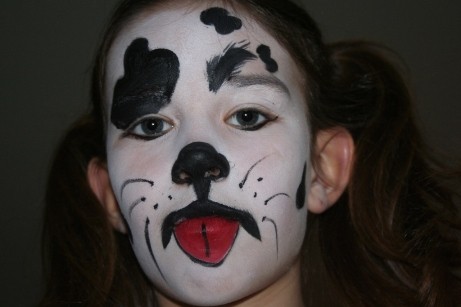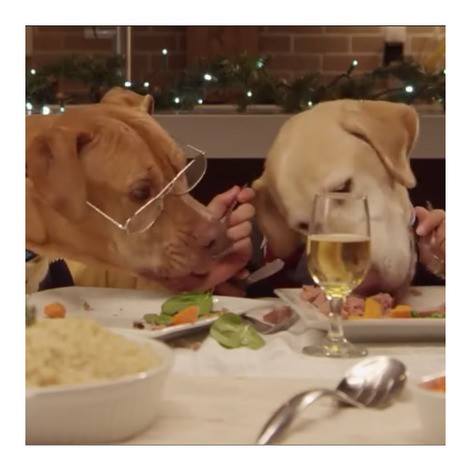 Pets invited to Christmas dinner
  Hahahaha and Hohohoho...  Watch this funny video of a very special Christmas  Eve dinner and discover how these pets behave as cool as all the family members: The gourmet guy who test all the dishes and doesn't stop eating ...
Read More ...