To draw this Christmas character, you will need a white sheet of paper, a lead pencil, a gum eraser and some felt-tips and colored pencils to color in your masterpiece!

Now follow step by step the indications below to make a nice drawing of Christmas angels.
---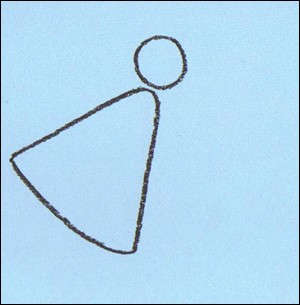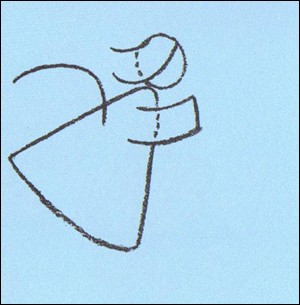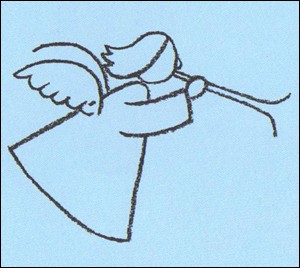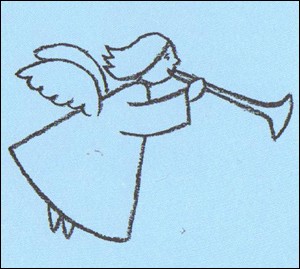 ---

Once your drawing finished, color it with colors of your imagination.

Here is Ana's drawing send us yours!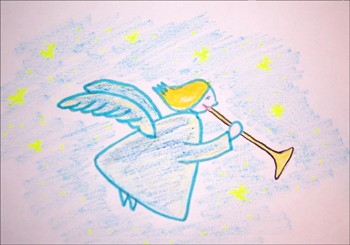 Find out all our videos, Join Hellokids YouTube Channel: 
HelloKids-us
---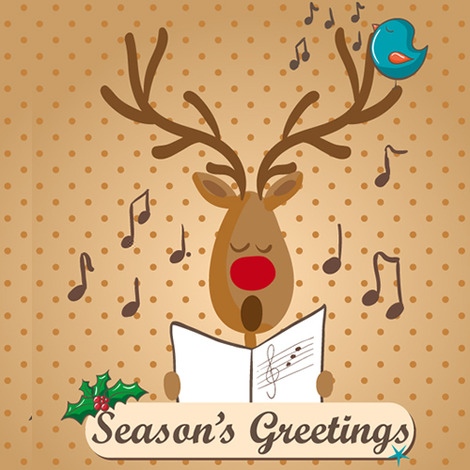 Let's Go Caroling
On Go Caroling Day , recognized on December 20th of every year, we celebrate a great holiday tradition that was very popular in the past, and is still a great way for family, friend, and social groups to celebrate the holiday season. ...
Read More ...
Your comments
4 vote(s) - Average rating 4.5/5
Monday July, 13, 2015 at 03:06 AM
Awesome! I
Thursday December, 04, 2014 at 5:47 PM
i love this website dreamer
Thursday December, 04, 2014 at 5:41 PM
i love this website
Sunday October, 26, 2014 at 09:01 AM
Its brilliant how you can just show a child how to draw on this website.
View other comments