To draw this Christmas character, you will need a white sheet of paper, a lead pencil, a gum eraser and some felt-tips and colored pencils to color in your masterpiece!

Now follow step by step the indications below to make a nice drawing of Christmas angels.
---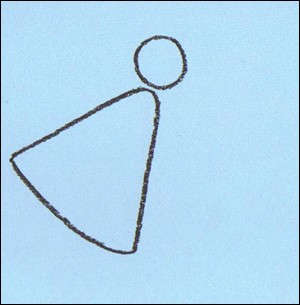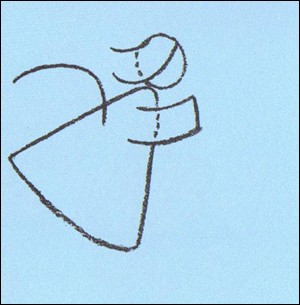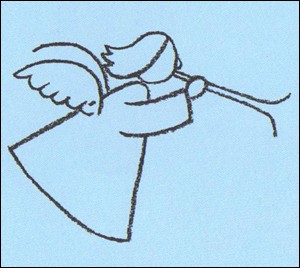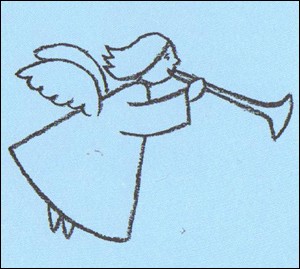 ---

Once your drawing finished, color it with colors of your imagination.

Here is Ana's drawing send us yours!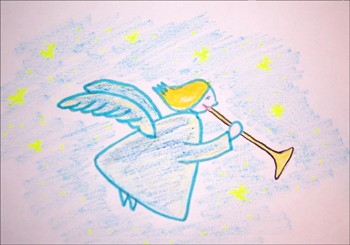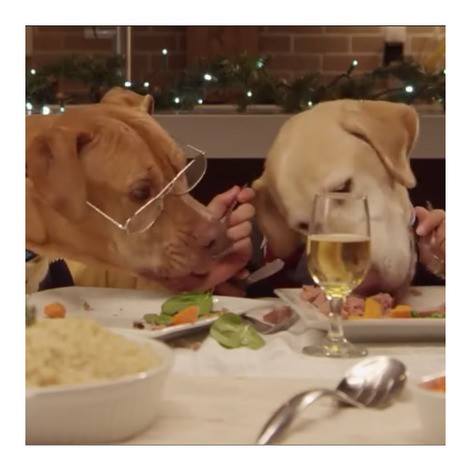 Pets invited to Christmas dinner
  Hahahaha and Hohohoho...  Watch this funny video of a very special Christmas  Eve dinner and discover how these pets behave as cool as all the family members: The gourmet guy who test all the dishes and doesn't stop eating ...
Read More ...
Your comments
4 vote(s) - Average rating 4.5/5
Monday July, 13, 2015 at 03:06 AM
Awesome! I
Thursday December, 04, 2014 at 5:47 PM
i love this website dreamer
Thursday December, 04, 2014 at 5:41 PM
i love this website
Sunday October, 26, 2014 at 09:01 AM
Its brilliant how you can just show a child how to draw on this website.
View other comments