To draw this Halloween character, you will need a white sheet of paper, a lead pencil, a gum eraser and some felt-tips and colored pencils to color in your masterpiece!

Now follow step by step the indications below to make a nice Halloween drawing.
---

1) Draw the body and the head of the skeleton.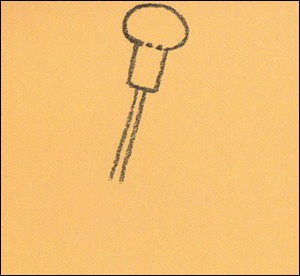 2) Add the eyes and four circles for the arms and the legs articulations.

3) Draw the arms and legs of the skeleton.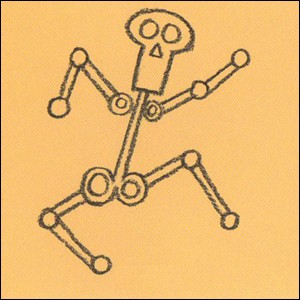 4) Draw the hands, feet, ribs and all the details of its face.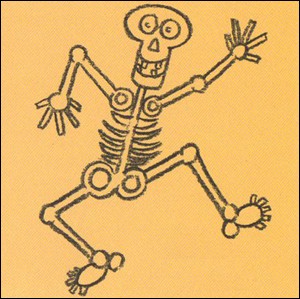 5) Color it with the colors of your imagination.
---

Here is a Halloween skeleton drawing made by Jenny! Send us yours: support@hellokids.com !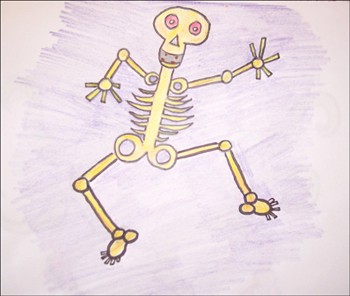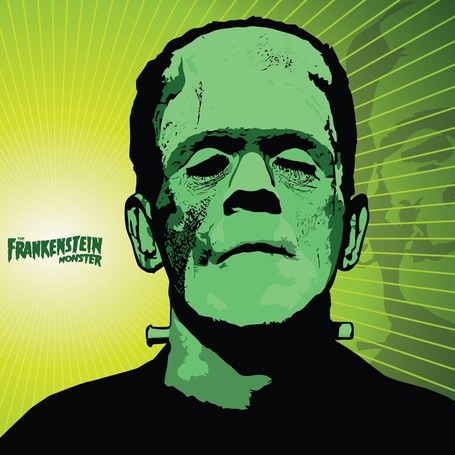 Frankenstein Friday
Celebrate the great Frankenstein National Frankenstein Friday is an "unofficial" holiday that celebrates the famous fictional and horror character that was created in the 1800's. Frankenstein Friday is celebrated each year on the ...
Read More ...
Your comments
2 vote(s) - Average rating 4/5
Thursday October, 22, 2015 at 10:22 PM
It's good
Sunday October, 26, 2014 at 4:28 PM
Awsome
View other comments