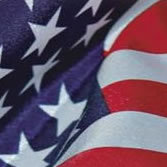 Celebrate Labor Day
Even thought summer doesn't officially end until the third week of September, some people associate the Labor Day  holiday with the end of summer. Labor Day is celebrated on the first Monday of September and signifies an important ...
Read More ...
Back To School Fun & Excitement. Going back to school is an exciting time when you get to meet your new teacher, reconnect with friends, go clothes shopping and of course start studying again after the summer break. Hellokids.com has a backpack full of fun coloring pages, crafts, and games. Enjoy coloring online or at homeschool themed printable coloring pages to get you back in the school spirit. Make back to school crafts to cover your books, make a
perler beads
project to hang on your backpack or decorate your pencils. You will also be entertained when you play back to school puzzle games. There is an academy full of educational tools you can use in the Reading Channel on Hellokids.com. You will find reports and factual information about famous people like
Martin Luther King, Jr.
and many more different topics to help you during the school year. Discover all the fun on the hellokids' back to school activities and entertainment page. Have a great year!End of Summer ...
---